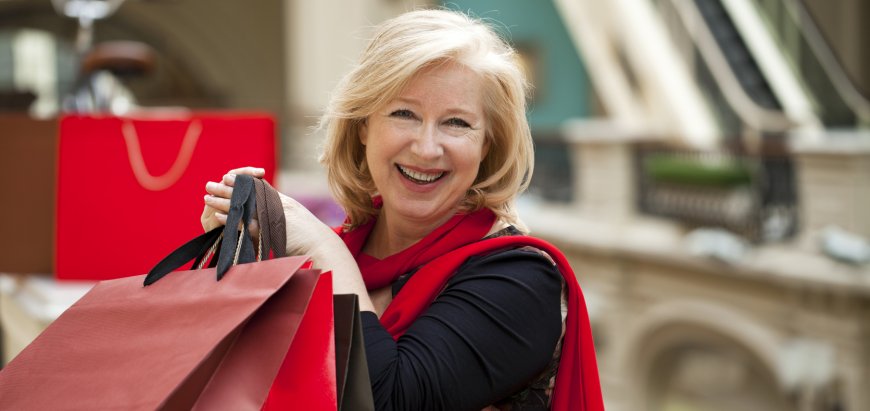 Are Brands Neglecting The Baby Boomers?
We hear a lot about marketing to millennials but new research from global loyalty marketing agency, ICLP found that retailers may be losing touch with the over 55s. 82% of baby boomers said they felt their favourite retail brand just doesn't understand them and their needs.
Perhaps the age of Snapchat marketing is not only excluding the baby boomer generation but leaving them feeling unimportant and under-appreciated. This is likely to push away a generation who have perhaps been loyal to a brand for some time, and lead them to find an option more tailored to them.
Baby boomers are a generation who have had it pretty good, they were the first generation to go abroad on holiday rather than to fight a war, and many have already comfortably retired on generous pensions. This, of course, means that there's disposable income there for the spending. Brands within the travel, leisure, health and home improvement industries should most probably count the over 55s as one of their most important target audiences. So according to this research, what can brands do to keep hold, or regain, the loyalty of this important consumer generation?
Create stronger rewards programmes: 73% said that they would buy more if they were rewarded better by their favourite retailer.
Communication is also crucial: 60% would buy more if brands communicated with them better, demonstrating the value of retailer communications when it comes to building devoted and profitable relationships with consumers.
Reliability and honesty are key: 47% of Baby Boomers said that when it comes to retailers, when things go wrong, it's important that they get a swift apology and solution.
Offer consistent and reliable products/services: 70% of Baby Boomers said that they would spend more at their favourite retailer if their products were consistent and reliable.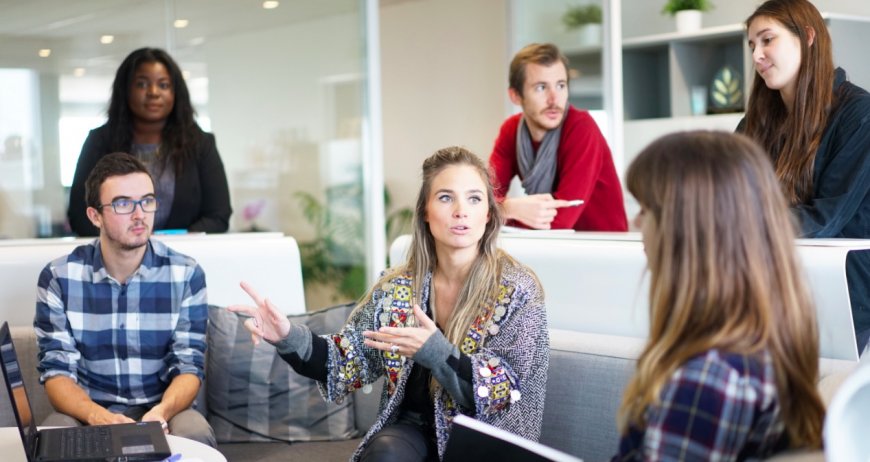 Being Sustainable | How Big Brands Are Learning From SMEs
The Charted Institute of Marketing have brought together some really nice examples of how, for big business, learning from SMEs might be very effective advice.
Many creative ideas, viral marketing and innovative campaigns have started life small, and having the ability and flexibility to be truly innovative and creative is often a trait of young and small business. Being nimble, pioneering and sustainable are other characteristics of entrepreneurial small business – and particularly qualities big businesses could do with learning from SMEs.
In the CIM's special 'Marketing Sustainability' report they spoke to three thriving SMEs who have made sustainability one of their key focuses. By being sustainable they have found new marketing opportunities and new business. Here are the three SMEs the report featured.
Wyke Farm
About: Wyke Farm is muti-award winning producer of cheese and butter.
How they're sustainable: The business is building a renowned reputation for pioneering practices, such as all energy in production coming from solar and biogas. This SME also encourages workers to continually develop sustainable innovations.
What they say: Richard Clothier, managing director said: "A lot of corporates that I speak to, particularly efficient ones that are good at lean manufacturing models, struggle with the concept of sustainability. There is often a myth that it will cost more or complicate the business. But SMEs like ours show that if you develop things incrementally, if you're authentic and are prepared to invest in a sustainable model, you can grow the business and make it more appealing to customers."
"The reality is that when you adapt the marketing strategy so that sustainability is at its core, the net positive impact becomes more apparent. It can actually yield savings and efficiencies that you would never achieve using a lean manufacturing strategy alone."
Falcon Coffees
About: Flacon Coffees...Continue reading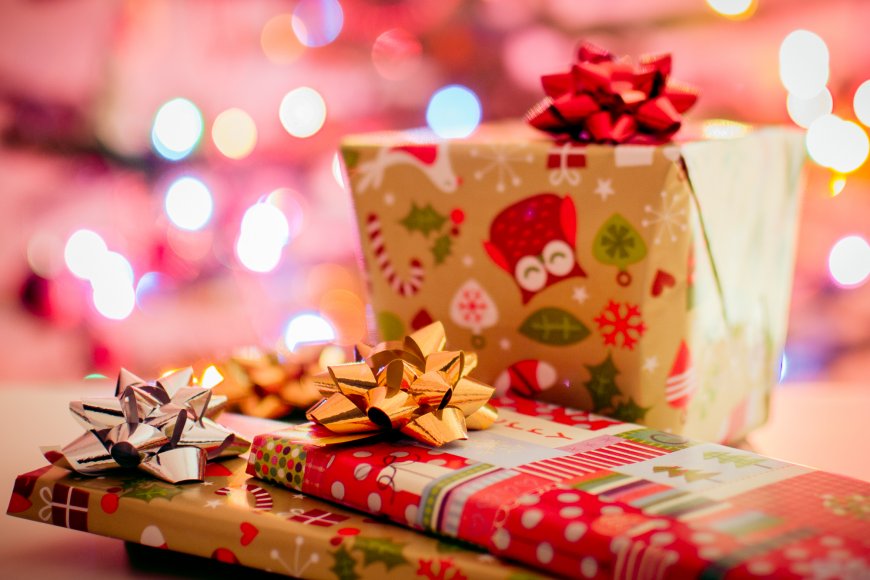 Boosting Online Sales Over the Festive Period
If you're an e-commerce business the festive period is likely to be an important time of year for sales as 53% of people plan to shop online. Early preparation and planning will help you make a success of the selling online opportunity, during Black Friday, Christmas, and the post-Christmas sales.
Optimising the Festive Opportunity
Less is More – At this time of year people won't usually be buying for themselves and are often looking for inspiration. Categorising gifts into sections (for him, for her, for bakers, for gardeners, etc) makes it easy for shoppers to navigate to the right area, where you can then provide them with a concise selection of ideal gifts. This should keep things less complicated for you during a busy period too.
Market to the Millennials – Setting the pace these days for online shopping, this group expect their online shopping experience to be quick, efficient and mobile. Get it right and they could become a key customer group. Even if your products don't normally appeal to this generation remember this is gift buying time.
Give Last Minute Shoppers an Option – Gift cards are one of the most popular last minute options so make it easy for procrastinators and those who leave things right to the last hour! Delivery will be key to this too – but of course be realistic about what you can offer.
Jump on the Trends – Can you incorporate this year's hottest trends into your products or promotions? Can you highlight and showcase a selection of product that lend themselves to what's popular right now? Use social media to generate a buzz!
Branching Out with Your Online Selling
Google Shopping – Google shopping saw huge growth in the first quarter...Continue reading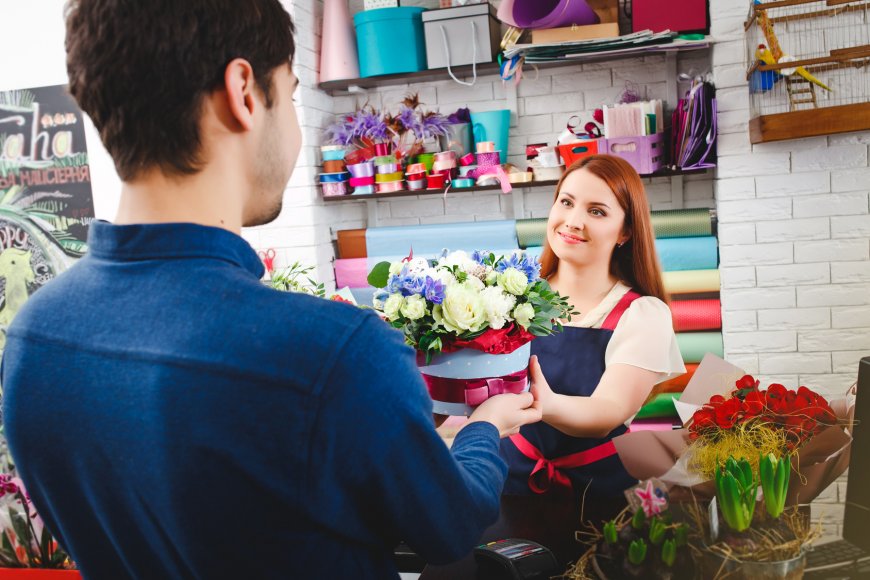 Closing The Customer Experience Gap
Starcom's recent Media Futures report revealed a number of interesting customer experience (CX) statistics, based on businesses in Austraila.  The diagram below highlights businesses, by sector, and the percentage difference from where they rate their customer experience and where their customer's rate their customer experience. So for example airlines rate their customer experience 61% higher than customers rate their own experience with the airline. This means there is a huge expectation gap between businesses and consumers.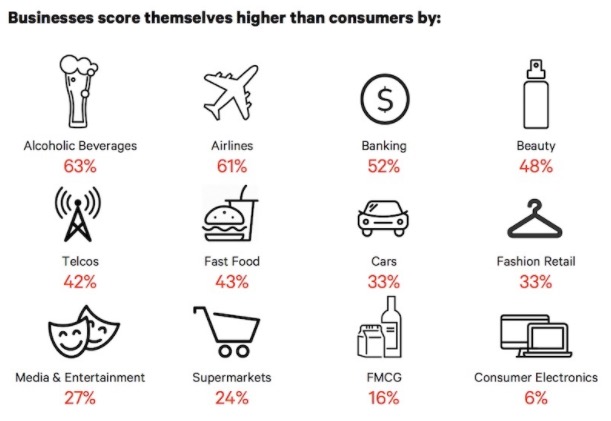 David Thodey, Former CEO Telstra explains in the report that "for any organisation, really being externally focused, really understanding the value creation that you have and therefore what the customer view is, is really essential." The report explains that businesses are still prioritising the value of the transaction over the customer experience. It identifies personalisation and data to be a key part of this, and the need to use data to uncover real human motivations.
Marketing Week took an in-depth look at Marks and Spencer, Hyatt and some other big brands to see what could be learnt from these brands in terms of customer experience. Global director of loyalty, customer insight and analytics at M&S Nathan Ansell said "We have made changes to our structure that help provide a more seamless customer journey. For example, we have integrated each channel's merchandising operations so there is greater 'symmetry' across the experience for customers. We are moving to a 'self-serve' model for data, so that the business can use the valuable insight from the customer team more easily and make more informed decisions leading to an even better customer experience." However Ansell also stressed the importance...Continue reading