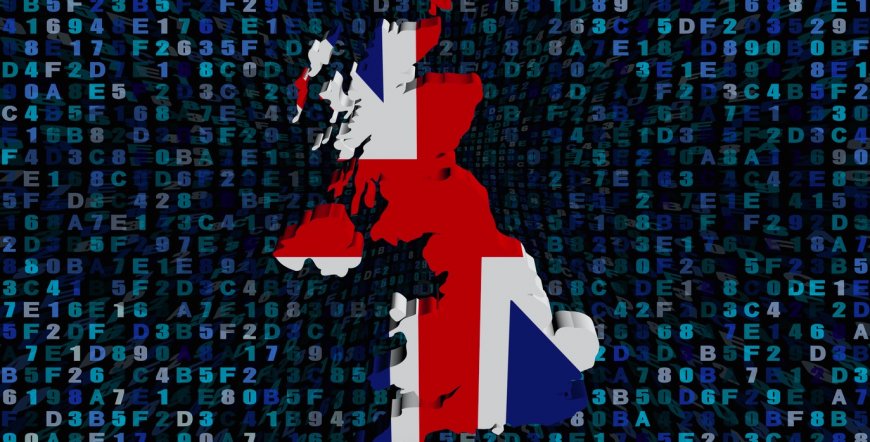 What We've Learned From The Tech Nation Report
The 2017 Tech Nation report was released last week by Tech City announcing the UK as the tech capital of Europe. The report discusses key findings relating to investment, talent, collaboration, growth, jobs and productivity.
The Prime Minister Theresa May introduced the report by saying; "Today more than 1.5 million people are already working within the digital sector, or in digital tech roles across other sectors, while the number of digital tech jobs across the UK has grown at more than twice the rate of non-digital tech sectors. From analysts to web developers to software architects, these pioneers of our digital economy are at the forefront of a great British success story."
There are some interesting, insightful and encouraging findings, so we've picked out some of the highlights.
1) DIGITAL TECH INVESTMENT: In 2016 UK digital tech investment reached £6.8billion, that's 50% higher than any other European country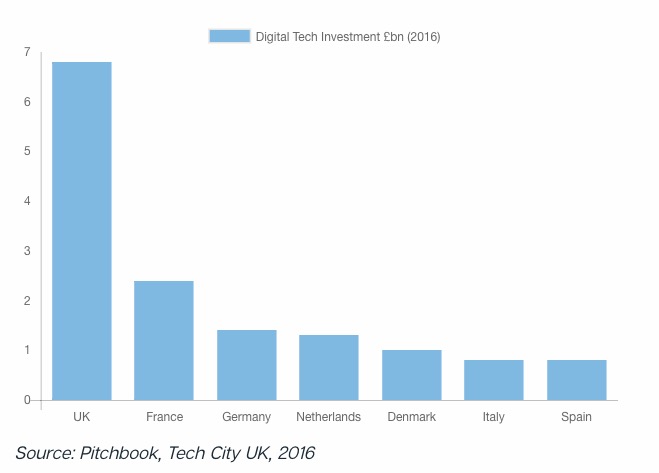 2) DIGITAL TECH TALENT: The UK is home to 8 of Europe's top 20 universities, more than any other European country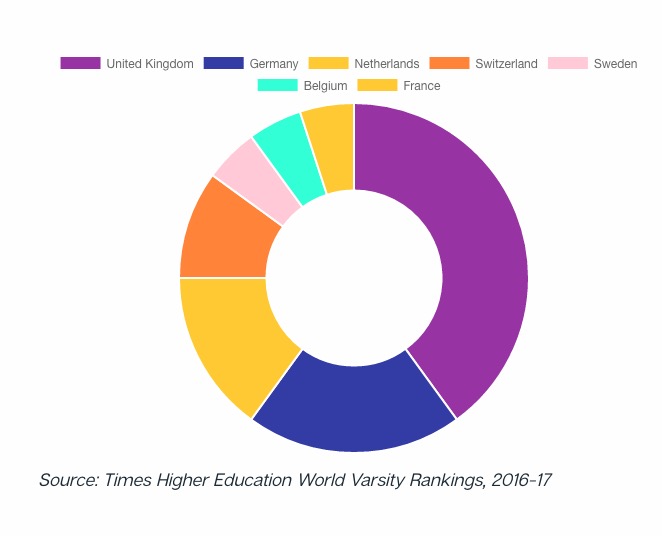 3) DIGITAL TECH COLLABORATION: London hosted 22,000 Meetups in 2016, that's three times as many as in Berlin, Amsterdam or Paris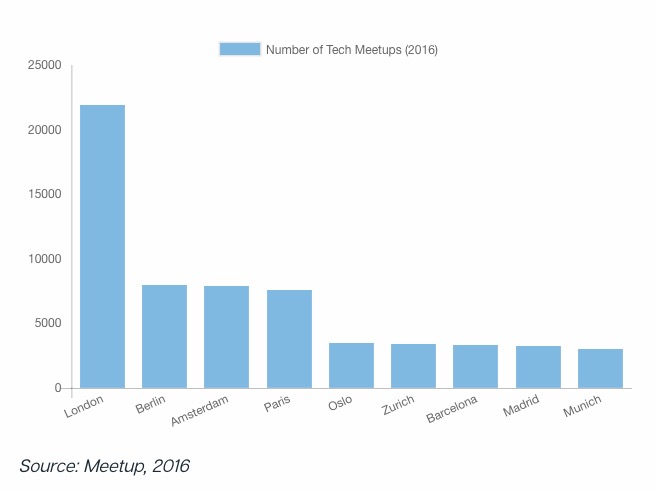 4) DIGITAL BUSINESS GROWTH: The turnover of digital tech businesses reached £170 billion, an increase of £30billion in just five years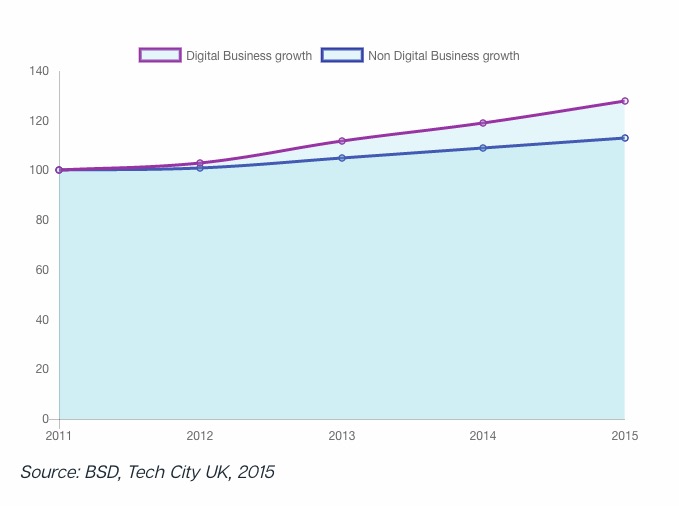 Continue reading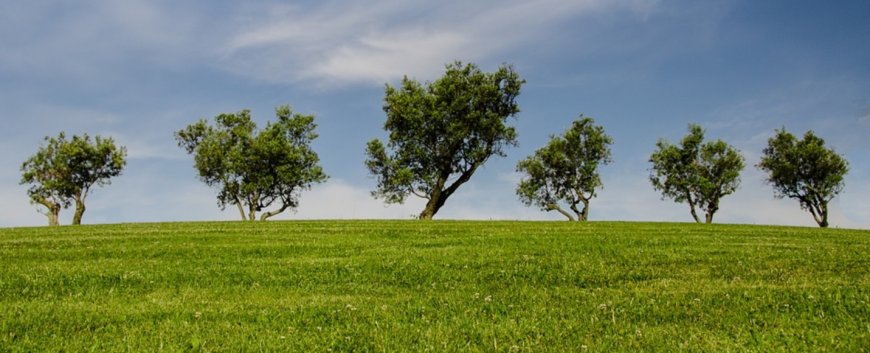 Why Corporate Social Responsibility Makes Sense For SMEs
Corporate social responsibility is generally something we relate to large businesses employing hundreds of people, after all these organisations have more of an impact on society. However, growing SMEs may still employ staff, deal with freelancers, clients, partners and the wider community. Any business' activity will in some way affect the environment, the economy and society.
As any business grows, so will its footprint, and it's corporate social responsibility that will determine whether that footprint is positive or negative. You'll often find a company's values will display the responsibilities most important to them, such as a commitment to being green, or giving back to the environment. Investing in staff gives them the opportunity to grow and develop, and even engage themselves in corporate social responsibility. Smaller, day-to-day to day changes are easily made such as stocking fair-trade tea and coffee in the kitchen, or using other eco-friendly products where possible.
Giles Fuchs, Co-Founder of Office Space in Town explains, "a considered SME corporate social responsibility policy is key for any ambitious business hoping to grow and can no longer be an afterthought. A business' commitment to corporate social responsibility is now a benchmark by which to measure its appeal – younger workers have ranked corporate social responsibility as a key criterion of an employer, clients increasingly consider it as of equal value as cost and investors more and more want assurances that their investments are socially responsible." 
As part of Office Space in Town's CSR they encourage staff to get involved in community work, and they can take time out of work to do so. Giving purpose to a role, particularly for Millennials is increasingly important, as Simon Sinek explains in his popular video asking 'the millennial question.'
Involving your SME in CSR can be on a large...Continue reading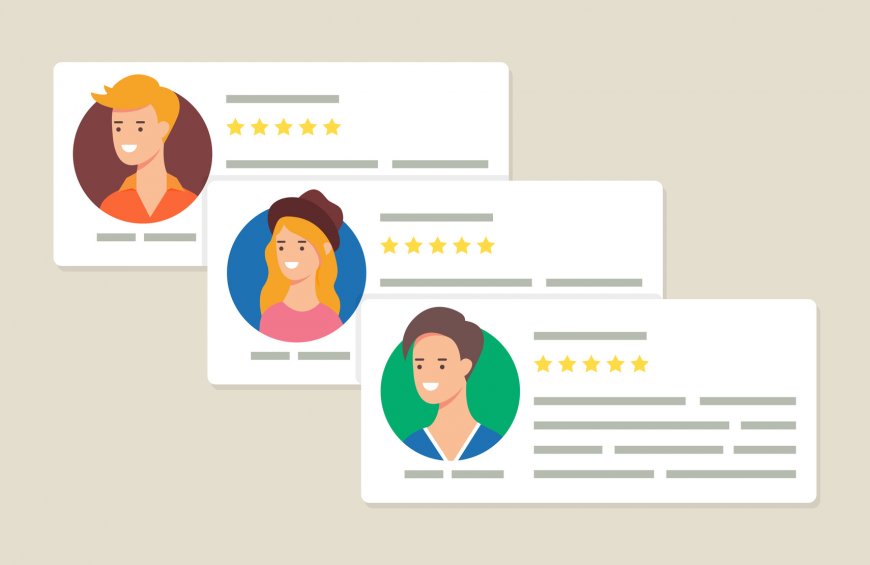 Why Online Reviews and Testimonials are So Important and How to Make Them Work For...
According to BrightLocal 92% of us read online reviews and 68% consider them a significant trust factor. So as well as building local reputation and trust, reviews can impact your rankings and testimonials can win you in-SERP stars. Many local businesses may also use third-party review sites. But what does all this mean, and what's the difference?
Third-party reviews are reviews from customers on external sites such as Tripadvisor. Traditional testimonials are snippets taken from a customer and placed direct on your website. The thing is here, you may only choose to display the most positive testimonials on your site. Onsite reviews via website applications now allow business owners to have customer reviews posted directly on their site, often including ratings or stars, or allowing for owners to reply and comment. So there's lots of options, and Miriam Ellis, local SEO expert at Moz suggests to yield maximum benefits, you've got to:
Know the guidelines and technology
Have a clear goal and a clear plan for achieving it
Commit to making a sustained effort
Each site, e.g. Google, Yelp, Facebook, etc. has a different set of guidelines in relation to customer reviews and using schema technology. For more detail about this check out the advice from David Deering on this Moz blog.
In terms of defining your goals for your own on-site consumer feedback pages, you will need to do this per city or area if you have more than one location. Here are Mike Blumenthal's (GetFiveStars' co-founder and renowned local SEO) top tips for creating your goals.
Be customer focused – make sure your testimonial page is easily accessible and portrays your brand well.
Be Google focused – get your testimonial page ranking well, ideally showing a star rating. You can also have...Continue reading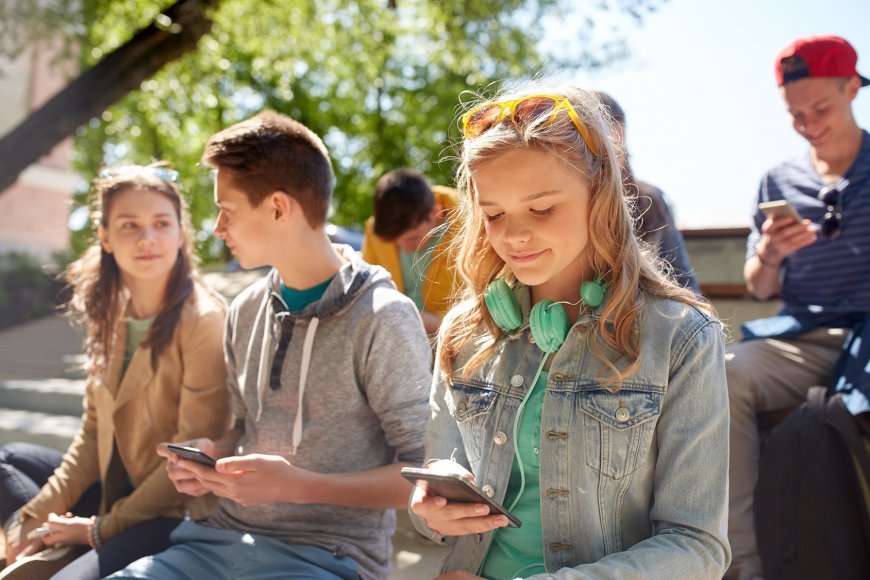 Younger Users Willing To Part With More Data For A Better Customer Experience
Last week on the blog we discussed customer experience and the gap between the business perspective and the customer perspective. This week as YouGov research is released by marketing agency Epiphany, we see that the younger generation have a desire for a positive customer experience; so much so that they're willing to part with even more personal data.
For under 25s personalised search and targeted advertising campaigns is simply part of everyday life online, via search engines, websites and of course social media. Here are some of the key findings:
32% of the 18-24 year olds surveyed use social media for research with the intent to purchase, compared to 13% of 45-54 year olds.
25% of 18-24 year olds reported using video content on sites like YouTube for detailed product and service research.
10% of younger people reported making a purchase after clicking on a Facebook ad, while only 6% of older respondents claimed to have done so.
55% of those aged 18-24 watch video on their smartphones daily – but only 8% of those aged 55 and over said the same.
19% of 18-24 year olds are willing to share more personal data to allow for more targeted marketing, while only 11% of 45-54 year olds agreed.
"The research has uncovered some interesting behavioural themes that I expect we'll see develop and come to the fore for marketers in the next couple of years," said Tom Salmon, MD at Epiphany. "Certainly, the move towards younger generations researching and purchasing on social media offers a valuable opportunity for brands to look beyond search, and assess their priority of this channel as a sales driver."
With the younger generation showing more of a willingness to actually click on ads, they are a...Continue reading