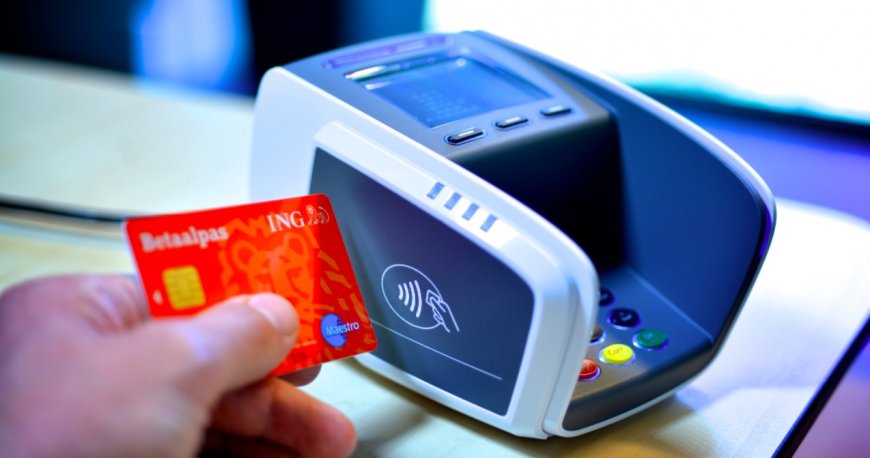 How Close Are Small Businesses To Going Completely Cashless?
We may be closer than we think to our first ever cashless day according to Wired. Sweden is particularly close with only 20% of transactions made in cash in 2014, and with e-commerce continuing to grow strongly.
Finance Technology is a hot topic right now, not only in terms online sales, but in-store purchases too. It's now easier than ever to be a market trader and accept cashless payments via various contactless payment devices, so perhaps small business is leading the way?
Speeding Up Service
In the US the popular salad chain Sweetgreen is soon to make the move to cashless with payment only via their app or by card. Sweetgreen co-founder Jonathan Neman told Business Insider "[going cashless] started with an imperative that we've always had at Sweetgreen: How do we simplify things?" The company believe going cashless will speed up service by 10% as well as reducing the threat of robbery or theft.
Plastic, Mobile and Apps
India and Canada also have cities where going completely cashless sooner rather than later look likely. Bus companies here in the UK have spoken about plans to roll out cashless systems within the next few years. Going back to the Sweden, The Guardian recently reported that "Swish, a hugely popular app developed jointly with the major banks including Nordea, Handelsbanken, SEB, Danske Bank and Swedbank, uses phone numbers to allow anyone with a smartphone to transfer money from one bank account to another in real time."
The younger generation has grown up with card and app payments as commonplace so this is only likely to fuel the trend further. MasterCard said contactless spending in the UK had more than tripled in the past year, and The Evening Standard reported that it could be...Continue reading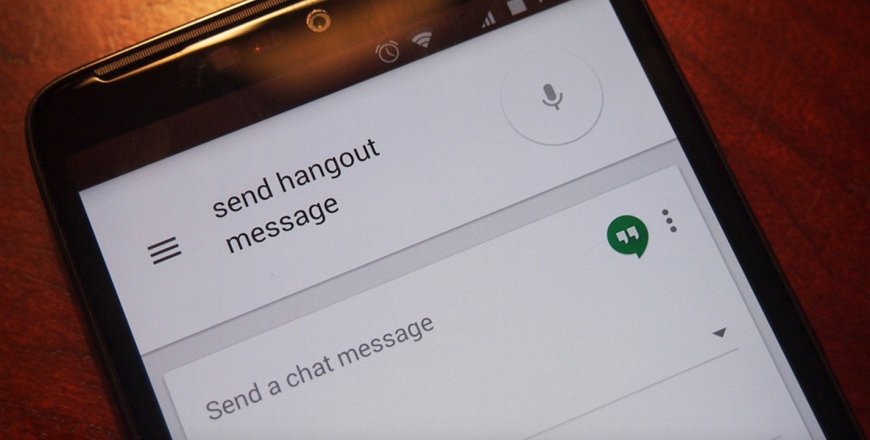 How Personal Assistants are Changing SEO As We Know It
In a recent video update from Distilled, a leading marketing agency and SEO, we learn about the strong link personal assistants have with SEO. The obvious link is there of course; one use for personal assistants is to ask a question and have them search the web. However, there is way more potential for these apps than simple search alone.
As Distilled explain, the main players in the intelligent personal assistant space include Apple's Siri, Google Now, Amazon Echo, Microsoft Cortana, along with up-and-coming competitors Hound and Facebook M.

Rather than a search engine simply finding a list of possible answers to your questions, the huge potential for these apps is to anticipate your needs before you even need to ask. The advantage of Google and other big players is data. A certain amount of information can be 'assumed' based on demographics such as sex, age, location, occupation etc. but it takes more to really understand an individual (see our blog on retargeting for more on this.) What personal assistants like this are aiming to become is your 'best friend' so they truly know what you like and don't like, what you want and when.
Google already offer advanced and personal search features – such as searching through your own private photos, your emails or appointments, and it's likely that this will be a key part of personal assistants of the future. Google is known as a search engine, but think about their involvement in the Nest home device and driverless cars and the term 'personal...Continue reading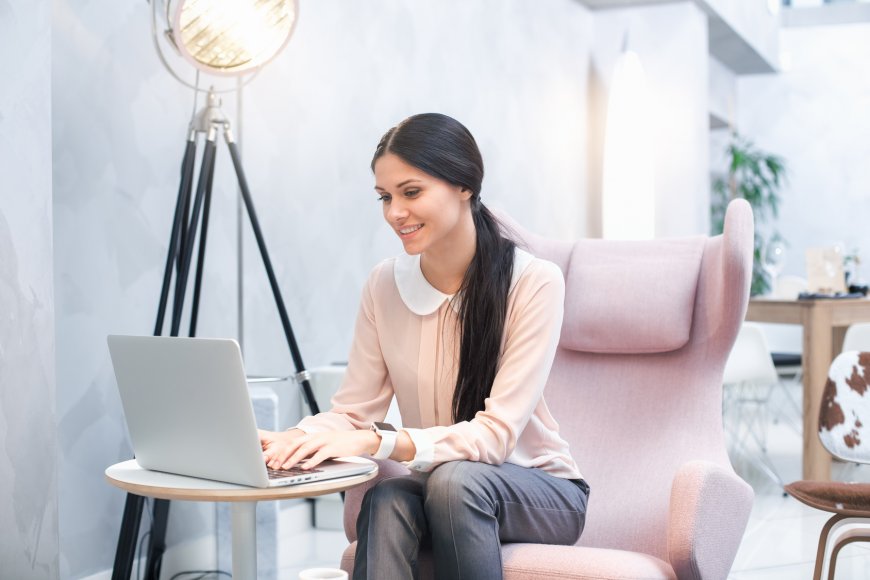 Is a Rise in Confidence Leading to a Rise in SME Entrants?
Hampshire Trust Bank and The Centre for Economics and Business Research recently released some research into SME entrants in the UK since 2010. The report broke results down into sectors and found the three sectors which demonstrated the highest growth were technical and professional (39%), information and communication (33%) and business services (25%). Some of the other key findings also include:
The

services sector witnesses a 19% increase in SME entrants in the sector

Overall, UK SMEs see a 17% rise in new entrants since 2010

Services SMEs show strong levels of confidence in their sector
It seems that the sectors with the highest number of start-ups entrants are also feeling more confident about the long-term economic prospects of the industry they operate in. Three in five (59%) accountancy and IT and communication firms say they feel optimistic. By comparison, 57% of medical and health services SMEs feel confident about the future, 5% higher than the national average.
Stuart Hulme, Director of Savings at Hampshire Trust Bank, said: "According to our latest UK SME Savings Tracker report, services SMEs, namely health and medical firms, have a significant amount of cash in business savings accounts, which is encouraging and we believe shows that these organisations are confidently planning for their future.
"Our SME Growth Watch report highlights the vital contribution of SMEs both within the services sector and indeed across all sectors to the UK economy, and the rapid level of growth being demonstrated by some of the nation's smallest businesses. These figures should be viewed as encouraging for the government, demonstrating the widespread resilience and ambition of UK SMEs.
"At Hampshire Trust Bank we provide consistently competitive business savings accounts...Continue reading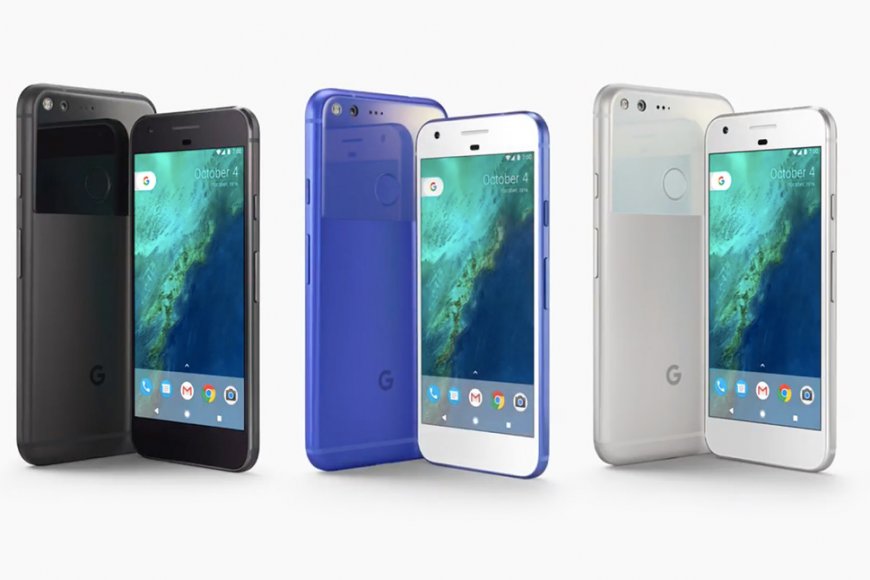 Is this the AI game-changing smartphone?
This week, Google launched the first phone made both inside and out by Google that is set to change the landscape for smartphones as we know them.
Equipped with a whole range of advanced features, including a fingerprint sensor on the back that users can swipe to access their notifications, a fast-charging, long-lasting battery (up to seven hours in just fifteen minutes), an incredibly high-quality camera and Google Assistant. It also comes in two different sizes; the 5in (12.7cm) or 5.5in (14cm) OLED (organic light-emitting diode) screen.
Pixel is the first phone with Google Assistant built in. Somewhat like Apple's Siri tool, users just need to say, "Ok Google" or touch and hold the Home button to activate. Labelled as "your own personal Google, always ready to help", the tool allows you to hold a more advanced conversation with your device than any smartphone has before.
Instead of just giving commands in isolation like its competitors, Google Assistant is dialogue driven due to the advanced and sophisticated way in which it stores data. It can bring up anything on your phone from last weekend's photos to a review of your day on request. It also offers help with directions to a location your friend gave you in a text. Just say, "navigate there."
Now, the camera. The Pixel camera is the highest rated smartphone camera anyone has ever made, scoring a DxOMark Mobile of 89.  The 12.3MP camera features an f/2.0 aperture and a sizeable 1.55 micron pixels that enable users to capture exceptionally high-quality photos in any kind of light.
Capture action shots easily with Smartburst – a tool that takes...Continue reading